Siblings Tara K. and Roy W.P. Reed present: A Bitch In Time: 30 Snarcastic Stitches For You to Stab, Volume 1! Combining Tara's compulsive need to play with words and Roy's artistic prowess, this collection of subversively witty, sassy, punny and off-side quips has something for everyone!
ABIT offers 30 large, easy-to-read and quality-tested patterns in traditional and modern styles ranging in difficulty from Beginner to Advanced. Finished designs measure from 5"X4" to 9"X11" and were created with framing in mind. Novice needleworkers can utilize a helpful How-To section with bonus mini-patterns that illustrate direction. Seasoned stitchers can express their individual tastes and style with customization suggestions. Readers can also collect an additional four designs, making this the gift that keeps on giving!
---
Free from our new collection: "My Crummy Valentine: Rejected Candy Conversation Hearts"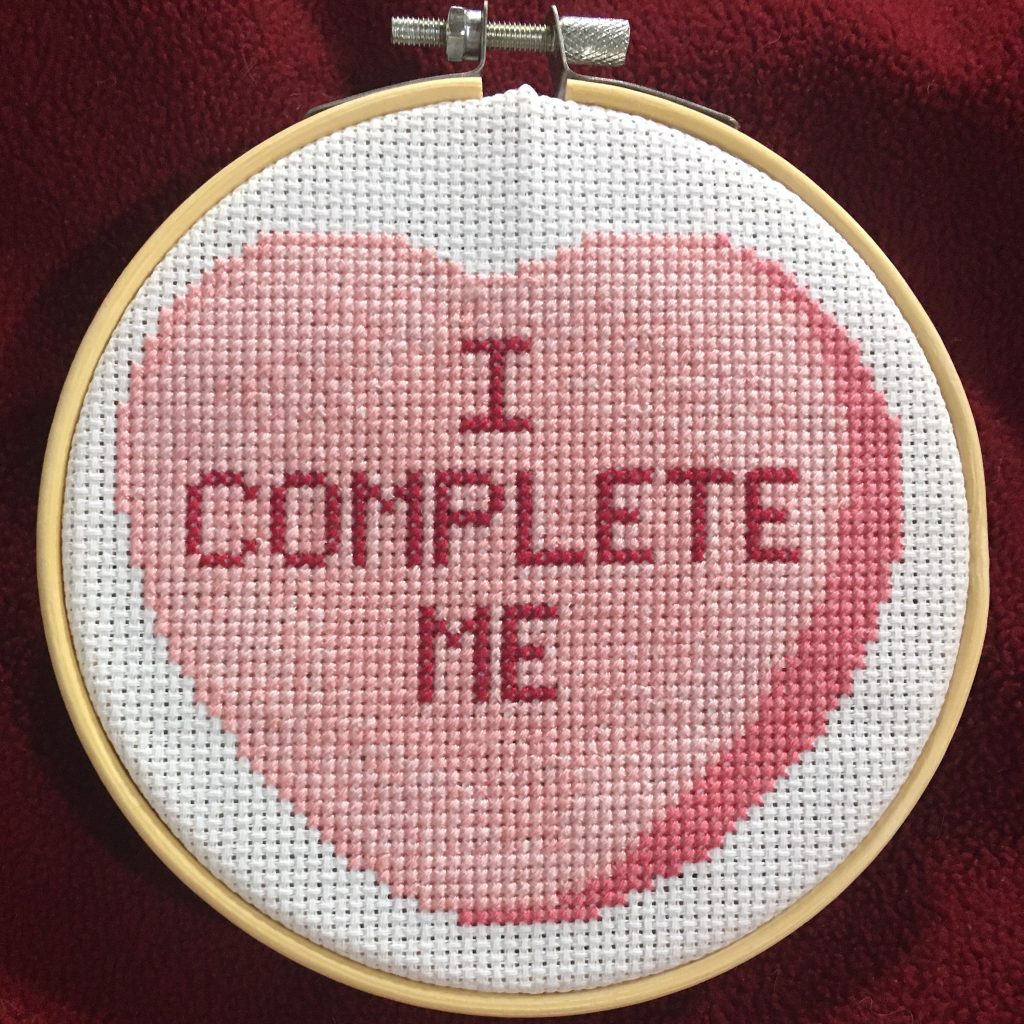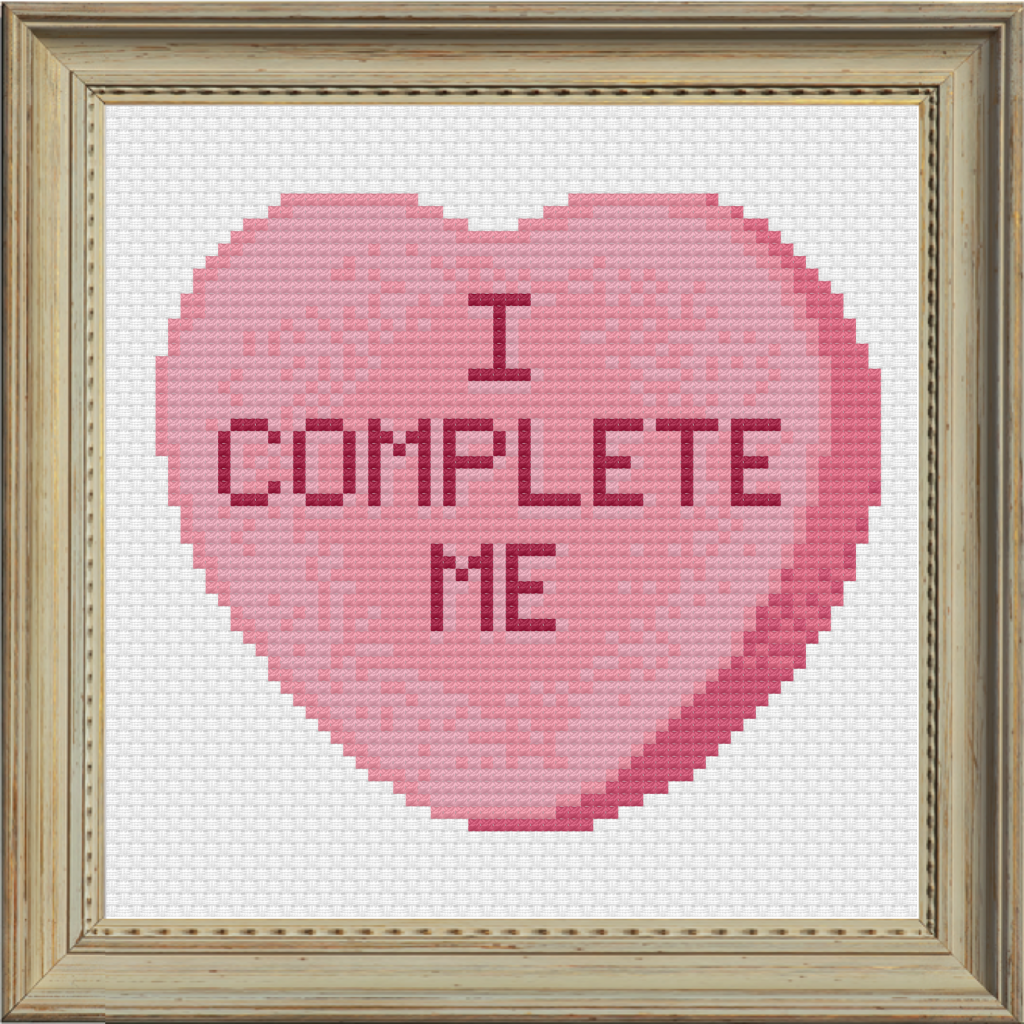 Happy Valentine's Day! Be our Snarcastic Valentine with this free cross-stitch pattern from the "My Crummy Valentine Rejected Candy Conversation Hearts Collection". Click the image or this link to download. Visit ABitchInTimeStitches.Etsy.com to see the rest of the collection.
---
---
ABIT of Praise

"I am a big fan of that special combination of classic cross-stitch and blunt humour, and with A Bitch In Time it looks like Tara and Roy have given that idea a good workout! I really like the variety of styles, from traditional to fresh, and there are plenty of sassy sayings to sink your needle into. There's a broad range of tastes as well, so if you're a self-respecting stitcher with a smart sense of humour, you've no excuse!

If you know someone who still believes that cross-stitch is just for grannies, this book ought to change their mind, or sending them running away in fear – either way, result!" – Jamie Chalmers, AKA: Mr. X Stitch, XStitch Magazine
"Tara and Roy definitely deserve a high-five for their brilliant execution of a stitched neon sign AND their understanding of where french fries fall on the priority list! A Bitch in Time lets you take a nice, constructive stabbing break anytime too much becomes WAY too much!" —Haley Pierson-Cox, author of Improper Cross-Stitch, Cross Stitch The Golden Girls, and Feminist Stitches