Hey kids,
I can picture you all now: Taking in the fall. Beanie on head. A pumpkin spice latte in one hand, and in the other, a brand new copy of… gasp! (Yes, gasp!) You have nothing to read. We can solve this problem now.
Announcing "The Perks of Being a Doorflower 'Pin it to Win It' Contest," where one lucky, randomly chosen, guy or gal will win a $35 Amazon Gift Card and a paperback copy of Coulda, Woulda, Shoulda – the interactive romantic comedy where the reader controls the love story, with 60 unique endings. (Combined value of $60 USD.) Entry's real simple like. Just…
Create a board called "The Perks of Being a Doorflower" and repin the following:
The official Doorflower Pin it to Win it Contest Pin (click here or on image below for actual pin)!
Your favourite quip from "Doorflower eCards: The Complete Collection."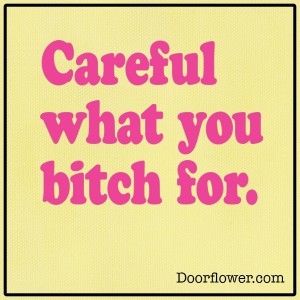 One fictional boyfriend match up from the "Ultimate Him" board.
A "Coulda, Woulda, Shoulda Choice Card."
Finally, and most importantly:  Tweet a link to your complete board with this message: "Enter the #Doorflower Pin it to Win it #Contest for a Prize worth $60."

That's it. Told ya it was mad-easy. Come hang out. There's all kinds of cool, free fun to be had; including stuff to keep you crafty folks in stitches, grownup versions of your favourite childhood games like the fortune teller below, and a chance to get to know Coulda Woulda Shoulda's characters via their very own Pinterest boards.
Good luck! Now go forth an pin…
Tara Lee Reed
No purchase necessary. Contest closes December 15th, 2014 at midnight EST. The winner will be chosen at random and notified via Twitter to arrange prize fulfillment. Amazon Gift Card value is $35 (US). Both prizes are non-transferrable and must be delivered to the same address. Contest open to residents of the USA, Canada, Australia and the UK.